As well as being a professional drummer / mix engineer / producer, I am also a songwriter. I have collaborated on many songs with lots of different artists as well as writing my own music and music for TV programs. Currently I am producing my first solo album ready to release and tour live. I am very hard working, driven and passionate about what I do. Working with others and meeting musical minds, with the heart to match, is what it's all about for me!
I worked as an assistant engineer at The Dairy Studios, Brixton, under the producer, Brio Taliaferro. Brio has produced for Jamiroquai, Newton Faulkner, Skunk Anansie, etc. Brio taught me a great deal and it's what led me to setting up my own music production company.
I have a global clientele, so the majority of my work is done on a remote basis. My clients send me their file(s) and instructions on-line and when the work is complete I return them via a secure transfer mechanism. Sometimes, depending on location, my clients will visit my studio in North Devon and we work together in a very 'hands-on' way.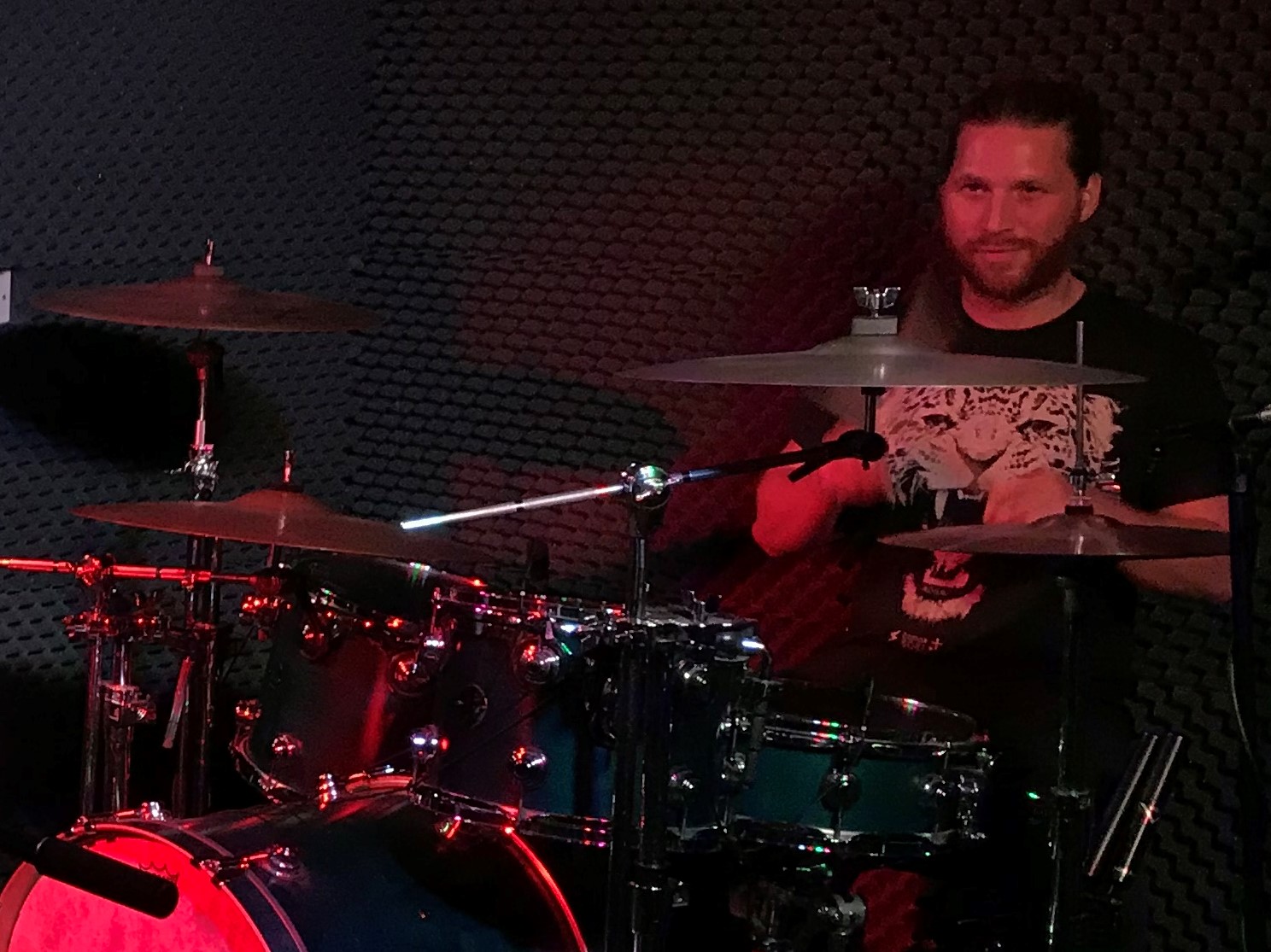 Steve Tanton, Professional Drummer
As a drummer I began my career aged 17 in a band called Eleven, being signed to the producer Yak Bondy (Fleetwood Mac, Annie Lennox, Mark Morrison, Spice Girls). We recorded an album, and toured the UK and Europe. I went on to work with Tinie Tempah as his drummer for two years, and whilst in this role I played the O2 Wireless Festival at Hyde Park two years running ('08-09) supporting Jay Z and in 2009 I got to support Kanye West at Hyde Park also.
I've recorded live on MTV Base, and live at BBC Maida Vale studio's for the number one hit single that launched Tinie Tempah's 'Pass Out'. I recorded live drums for his song 'Invincible' and a special one off cover 'Shake It' by Metro Station. I got to tour extensively with the American hip hop band The Cool Kids across the UK.
I have recorded drum tracks for the producer Dave Walters (Flicker Music, Fat Boy Slim, Basement Jaxx) and recorded drums for his production "The Echelon Effect". I also recorded drums for a project that "Yak Bondy" produced and worked extensively with him.